"The Club's Directors are fully aware of the disgust felt by Rangers supporters who were subjected to a sickening and shameful display of outright sectarian hatred towards them.We also share the fans' anger and will be contacting Club 1872 as a matter of urgency."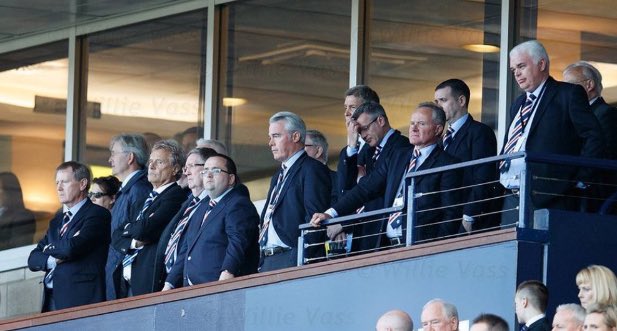 "Celtic will not become involved in a tit for tat spat regarding all events at Celtic Park on Saturday. We will deal with all issues arising in a proper and professional manner in line with our well established policies. Saturday was a fantastic event for the club and our fans worldwide. We thank the overwhelming majority of our supporters for the positive backing they gave to the team and for making this such a great occasion."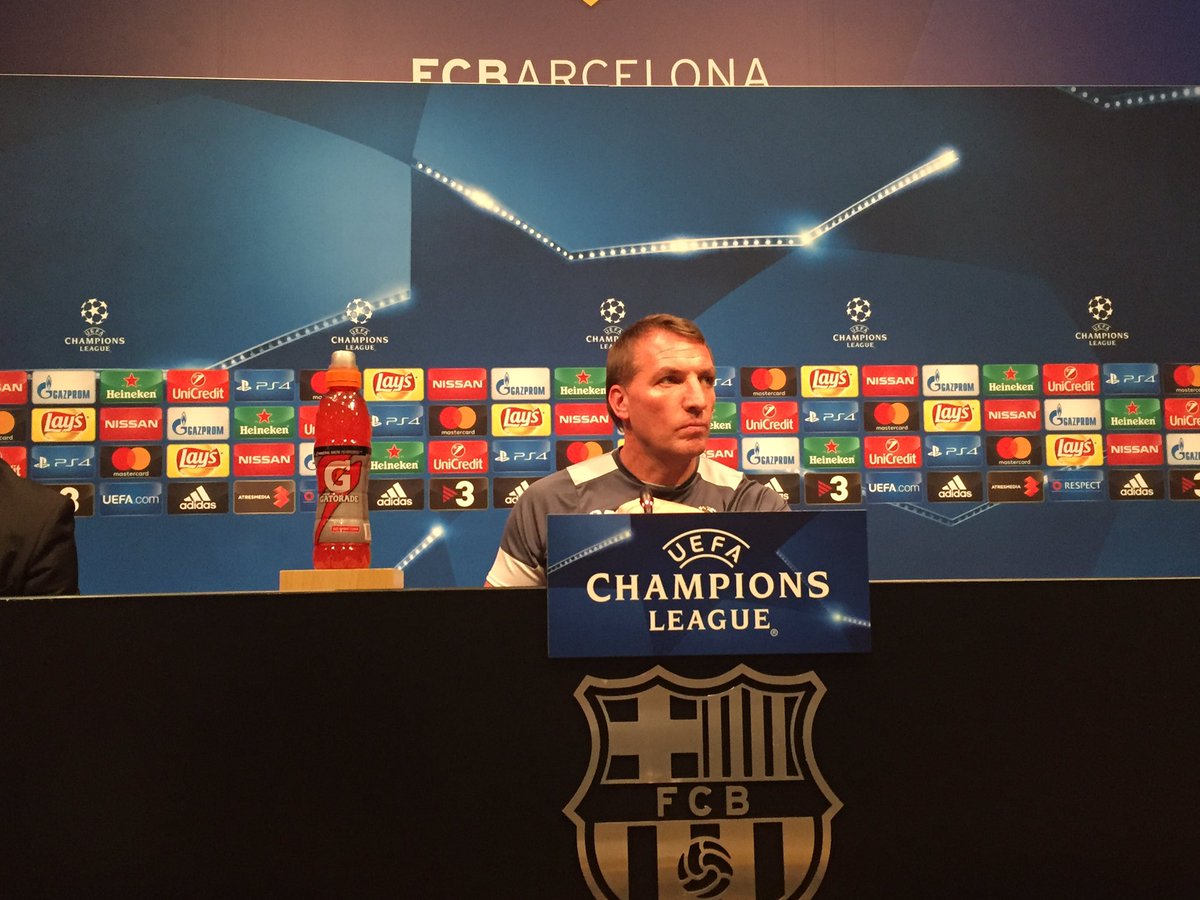 Take a long hard look at the photograph of Brendan Rodgers in Barcelona. It's an image that Stephen Kerr and Mangetout Traynor don't want you to see. Level 5 have been spinning so vigorously and single-mindedly at their Blythswood Square velodrome that they are still in their dress down Friday lycra shorts. The rumours that shares in Dunkin Donuts dropped in early afternoon trading remain unconfirmed.
Let's take a cursory glance at the Level 5  in-tray :
Dave King, the career criminal, was nowhere to be seen when the penny finally dropped on the Ibrox faithful that he had sold them a couple of old nags and Trigger's broom.
Rangers were 'horsed' so comprehensively that the honeymoon with Warburton is well and truly over. The fans have called the Banker of America and unequivocally stated: No Surrender and No deal.
The

No Surrender  

'party song' was relayed to a global family audience.
Some supporters from the minimalist school of interior design chose an homage to Dresden motif when re-appointing the Celtic park water closets.
Celtic are playing a glamour game in The Champions League.
Number 5 on the list is bread and butter to any PR company worth its salt. Serving some appetising canapes of spin to the slavering SMSM smurfs can usually derail the pro-CFC  agenda for just long enough for some post prandial Schadenfreude. Chris Union Jack, Martin 'Engine-Room Subsidiary' Williams and Matt Lindsay were reminded of how important the Parks advertising account is to The Herald Group. They were immediately pressed into action:
Chris Jack, at the back of the photograph, who is checking for a 5 o'clock shadow at 9 p.m. was fed the appropriate image and we're off and running on a fully blown S&M Sectarian scandal:
This is Celtic Park in 2016. What kind of image did this convey to a global family audience? Are the imbeciles who came up with this stunt proud of their handiwork? The rubber dolls were probably not even noticed by the Rangers support. The outrage came later. This was manna from heaven for Level 5.
The Rangers board, who have been barred from The Horseshoe and are now drinking in the Nag's Head, have decided to give themselves a good talking to. James Blair, secretary of RIFC is going to have a tea, no biscuits, meeting with Club 1872 Consigliere, James Blair. Is he going to make himself an offer that he cannot refuse? I referred to a frosty city meeting in deference to our Bay City Trader, Woody Warburton.
When I think of the Rangers board and their preferred narrative diatribes, my thoughts turn to Anchorman and Team 4:
In the photo, taken during Movember, Paul Murray is anchor and Stewart Robertson is an SFA roving reporter.Dave 'all hat no cattle' King is in the background as is Je Suis Graham, who is writing some copy with one of Craig Whyte's old flames, Tits-Up McGee.  Paul, who has overseen a remarkable increase of 60% in salaries at Rangers susidiary Garrion Security, despite the exceptional costs of the Commonwealth Games not in any way impacting the 2015 accounts, is also fond of a chat with James Blair, who is also on this board. The conveyancing solicitor is as ubiquitous as mirrors in Paul's well-appointed house:
Paul is a little more phlegmatic about the blow-up dolls at Celtic Park. He instinctively reaches for some homespun philosophy:
The last word goes to Ron Burgundy who would like to remind all readers to Stay Classy on the John James site where playing the man is outlawed.