My student days were not spent wearing straw hats, idly engaging in punting. I was not born with a silver spoon in my mouth. The closest I came to punting was removing drunk Scotland RFU players from L'Attache in Edinburgh in my part-time job as a steward. I became adept at avoiding some of the old street fighter techniques, including the handshake that pulls one into a headbutt, and the arm round the shoulders 'Let's be Chinas' which incapacitates both arms prior to the punch in the Key Performance Indicators. I had two advantages. I was sober, and five amateur boxers had my back. A series of clicks on the walkie-talkie, the emergency code, would result in my fellow stewards rushing to join the fray. As most of my prospective assailants were drunk, their hay-makers were slower than the second class post. Other than being pinned to a wall by three sober squaddies with broken bottles, when I chose not to invoke the emergency code as I would have lost half my face and an eye if my colleagues had run to my aid, my four years as a steward, 7 -2 a.m. Thursday to Sunday, kept my head above water.There were many advantages. I never paid to enter any club after work and pretty girls would hit on me as they waited in the queue. I met many footballers, including Ally McCoist, who would date their 'other' girlfriends in Edinburgh far from the prying eyes of their 'steadies' in Glasgow. The common quip was that Ally was engaged from the waist up. I was introduced to bars that opened at 5 a.m.in Leith and soon realized that the Rose Street bar crawls were for tourists. The real McCoy was to drink for twenty-four hours without passing out. I lasted twelve hours prior to being poured into a taxi and helped into my 'Withnail & I' slum by the black cab driver. I was dismissed as a lightweight. I was paid cash in hand by the head steward at the end of every shift; £50 per shift. As a student earning £10,000 per annum I was exempt from tax, but others were not declaring this income as they should. However this was not my concern as I sat down to a staff drink and a brown envelope.
£10,000 per annum is small beer, but those who invested the aggregate of £10,000 per week earnings in Limited Liability Partnerships, are facing a backlash from HMRC that will indubitably drive many to the wall. Film partnership schemes were introduced by the Government to encourage British film production by linking investment into film with substantial tax concessions. The schemes have gone through a number of incarnations over the years and were regarded as a relatively established means of allowing wealthy tax payers to defer what were often very large tax liabilities.
A typical scheme would involve setting up an LLP in which investors in the scheme become partners. The partnership then acquires the rights to what will often be a Hollywood blockbuster and then leases those same rights back to the  film production company, who then produce the film; with the lease agreement generating a revenue stream for the partnership.
The initial acquisition of those rights is funded in two ways. The first is a capital contribution by the partners and the second is a loan taken out by these investors. These loans are usually substantial, typically many millions of pounds, and represent in excess of 90% of the total funding of the partnership. The revenue received by the partnership from the production company repays the loans on behalf of the investors. The loan creates a 'loss' for the partnership which can be offset against the investors' own tax liabilities.
The brouhaha in today's Daily Rectum is not an exclusive. It is not, as many are being led to believe, a triumph for investigative journalism. BS Cooney and Jackass have difficulty investigating their desks for a pack of Fisherman's Friends to disguise a fly lunchtime half. The prosaic facts of the matter is that an HMRC challenge of the Eclipse 35 LLP was upheld by a First Tier Tribunal. HMRC successfully argued that the scheme was specifically structured simply to create a tax relief for the investors, rather than to further the promotion of the film. The investors were accordingly denied their tax relief.
As film partnership schemes begin to unravel, the true and unforeseen consequences for investors will begin to emerge.The consequence of a successful HMRC challenge to a film scheme is that investors will lose the ability to offset the 'loss' of the partnership loan against their own personal tax liabilities. This means that the tax the investors sought to defer or shelter will then fall due. For most investors this is something that they understood and accepted.
What many investors were not warned about, however, was that they would also then become liable for income tax on the income paid by the film production company to the partnership under the lease agreement. This 'income' is of course used to repay the loan part of the investment and is never actually received by the investor.
This leads to a disastrous outcome where investors must pay, not only their own tax which they sought to shelter in the scheme, but also tax (usually at the highest rate) on 'income' they have never received. As a rough guide, in failed schemes an investor can expect to suffer losses equivalent to about 10 times his cash investment.
This time-bomb will not explode any time soon. The FTT findings will be appealed, as the downside of not appealing far outweighs the cost of a challenge.Those who invested in schemes in 2005/2006 are only now becoming aware of their potential liability. Subsequent years may also be challenged and further tax liabilities may arise.
By the time investors receive tax demands or realize the extent of their liability, and any mistakes that may have been made by their Financial  Advisers, it may be too late for them to make a claim against said advisers.
Now that we know that there has been no outbreak of investigative journalism at the Rectum, should we expect balance? The brown brogue kissing journalists have named and shamed former CFC managers Martin O'Neil and Neil Lennon, with a less than respectful nod up the food chain to Lawwell and Riley.The Rectum then highlights the risks faced by:  Bobby Peta, Chris Sutton, John Hartson, Stan Varga, Alan Thompson and Johan Mjallby, all of whom have exposure to similar LLP schemes.
The Rectum is quick to point an accusing finger at former Celtic player Darren Jackson, who was made bankrupt with debts of £270,000 last year. The majority of the cash was owed to the taxman and related to 
investments in a film production scheme.
At this juncture the Rectum decides to give the dog that answers to 'balance' a bone with the mention of former Rangers coach Gordon Durie, who also went to the wall from his involvement in Eclipse Film Partners No.9.
The Rectum's selective amnesia in regard to the former Rangers players and managers who engaged in LLP is nothing short of astounding. How remiss of them. Allow me to edify them:
Maurice Ross: Taxi Technology LLP & McCashback Software LLP + £120,000 EBT
Craig Moore: Eclipse No.1 LLP, WRP Dryvac LLP, Taxi Technology LLP +£1.1m EBT
Scott Wilson: Eclipse No.1 LLP, Taxi Technology LLP.
Barry Ferguson: Eclipse No.9, WRP Dryvac & Taxi Technology + £2.5m EBT
Jorg Alberz: Eclipse No. 1.
Walter Smith: Roosternet Global LLP.
Archie Knox: Roosternet Global LLP.
Alan McGergor: Taxi Technology LLP.
Alex Cleland: Eclipse No. 1, Taxi Technology LLP.
Alan Mclaren: Taxi Technology LLP.
Bob Malcolm: Taxi Technology LLP + £125,000 EBT
Charlie Miller: Taxi Technology LLP.
Russel Latepy: Eclipse No.9 LLP.
Kevin Muscat: Eclipse No.4 LLP.
Paul Gascoigne: Scotts Atlantic Distributors LLP.
David Healy: Invicta No.12 LLP
Surely the Rectum were not being kind to their columnist, Barry Ferguson, who has been caught with his hands in the tax evasion cookie-jar yet again? One wonders how a team of RFC LLP Cinephiles would fare against the EBT All Stars. Would Mr. Ferguson be subject to divided loyalties.
The Rectum's article was most probably written by the Level 5 Lothario, Mangetout Traynor. One wonders what event Monsieur Traynor is trying to deflect our attention from? Has he released the Level 5 Squirrel, Sevcon 1, from its Blythswood Square lair?
Could it in any way be related to a demand for VAT turning faces red in the Blue Room?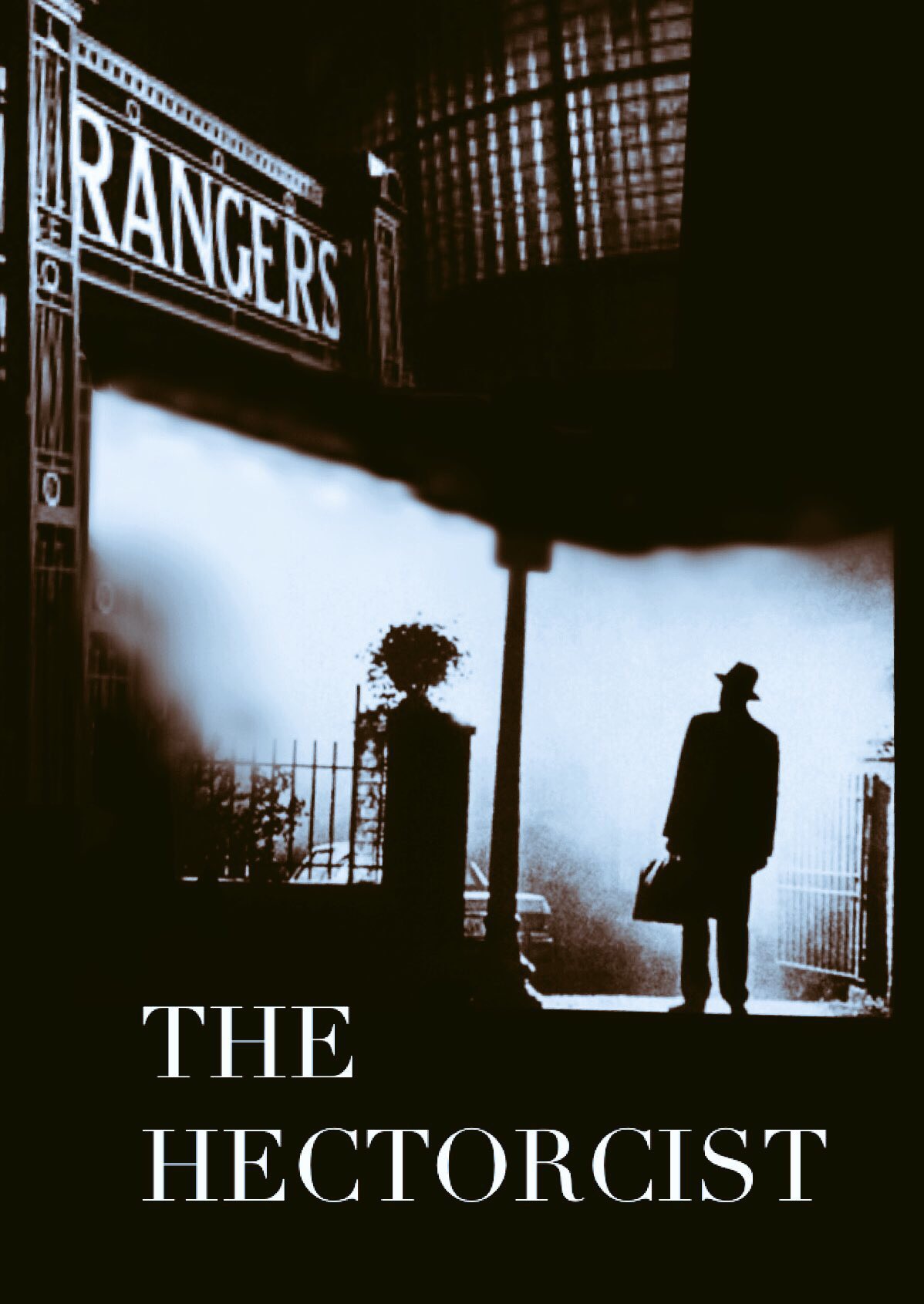 I'm encouraged to note that circa 150 have voted for this site:
One can vote on both Twitter:
http://www.footballbloggingawards.co.uk/about/vote-football-blogging-awards-twitter/
and the FBA website
http://www.footballbloggingawards.co.uk/about/vote-now-football-blogging-awards/
To succeed will require several thousand votes. I'm indebted to The Clumpany who graciously pointed out that individuals can vote twice, using both the aforementioned platforms. This will be the only occasion where this site will be eligible for an award. I will not solicit votes on the New Blog ticket next year, should this site survive, irrespective of any post-2014 caveat. The Established Blogs category is a pool of heavy-hitters.
I'm heartened by one kind individual donating £54 for two virtual seats. A virtual table is a distinct possibility should others join the scheme. If you want your user name to be listed on this virtual table, which I will publish when full, please advise.
ADDENDUM
Due to the munificence of a benefactor, I have now procured the first John James table for ten. The Mensch, Jimbo, one VIP guest & I will be hosting this table. I have contacted the FBA to advise on whether tickets can be sent to my hotel or collected at the venue-The Europa Suite, Old Trafford-on the night. I'm sure all of you will join me in giving thanks to our generous sponsor.