The latest release from the Rangers Tax Case blogger is instructive.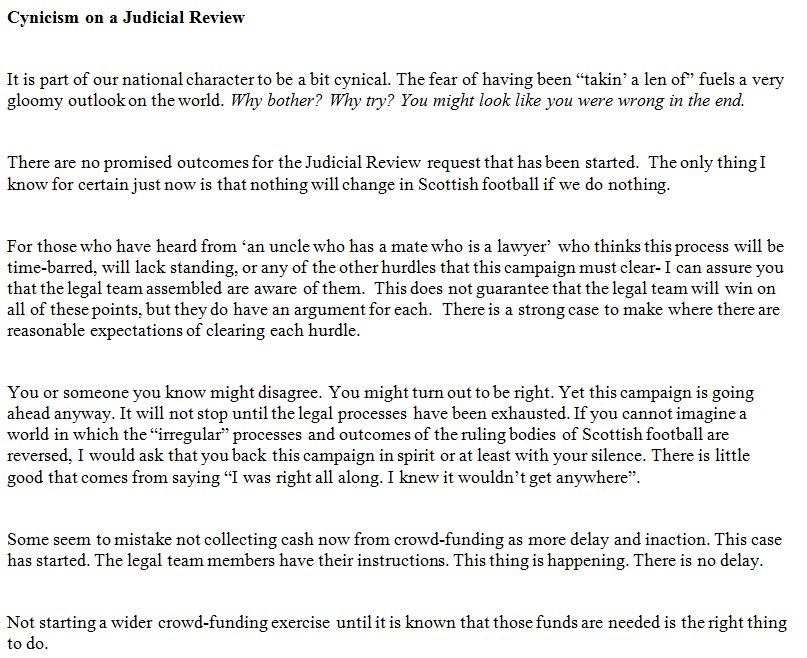 When one looks back on twelve years of cheating with a minimum of 17 tainted titles to choose from, the events of Helicopter Sunday on 22 May, 2005 come to mind. The Rangers EBT juggernaut had also won the title on the last day of the season in 2003, 2009 and 2011. But nothing screams 'cheating' more than the team that took the field that day at Easter Road, all of whom were in receipt of an EBT bung; as was their manager who received a 'loan' on the 'never never 'of £1.7m.
The fix had been in since September 1999 and continued in a new tax evasion  vehicle all the way to May 6, 2011 when Whyte took over.
The SFA/SPFL authorities say that they are powerless to act. They assert that they cannot revisit the LNS advisory group's findings, that have no weight in law, due to the tenets of 'Double Jeopardy.'
It is of course bullshit of the first ordure. Did Moynihan and those who instructed him actually believe that they could wrap his analysis in quasi legal jargon and pass it off as credible?
One can but hope that they are all promptly disabused of this notion.
How will the governing authorities respond to this threat to their governance hegemony? Perhaps Jim Duffy can be wheeled out by Radio Clyde to insist that Moynihan should have the last word, before fielding a call from Big Jock New in Paisley who wants to discuss child abuse at Celtic.
As the Scottish champions travel to a very tricky tie to the clamour of 'paedos' at Glasgow Airport, spare a thought for the blue horde without a neural synapse to call their own whose only excitement is watching on in the hope that Celtic lose.
I hope Celtic win. I will pass on Aberdeen as my desire to see Wiggy's nose out of joint is greater than my support of Scotland's second best club.