The following comment is from long term contributor to this site, Auldheid:
" Celtic are the other club who wrote independently to the SFA (about 8 weeks ago). That followed the SFA announcement on 5th July when the SC ruled on ebts. The advice given to Celtic last December when Res12 was passed over to them was to wait for both court cases on ebts and Craig Whyte to end. The latter was followed closely by a number of interested parties in football. From then Celtic have made their current position clear and presented a case that has resulted in the UEFA licence of 2011 being put before the Compliance Officer and no one knows what that outcome will be based on the evidence that has clearly been given the once over by an SFA QC. There is no doubt the status of the wtc liability was misrepresented by Rangers on 1st April which allowed the Licence to be granted on 19th April.
There is no doubt the status continued to be misrepresented in subsequent submissions under Art66 and Art 67 of UEFA FFP.
What is uncertain is the role those working at Hampden either as Commitee members or officials played to keep UEFA at bay.
E mails of Sept and the well known one of December from Regan the day after he spoke to Andrew Dickson about the Licence issue require questions to be answered, for example why did  Ramsay (acting in a PR capacity)  think publishing Regan's statement might cause SFA problems?
Finally what was Regan and Ogilvie told in the meeting that did result from his e mail at the Hotel de Ville?

What was he told that satisfied him nothing should be published which dictated SFA policy on UEFA licence thereafter?
So Celtic took on board the advice to wait and have very much acted after 5th July on Res12. It was always going to be so. There is an AGM in a few months and the club are accountable to shareholders but it must be obvious by now they are dealing with folk of no integrity whatsoever who are prepared to lie or conceal as a matter of course."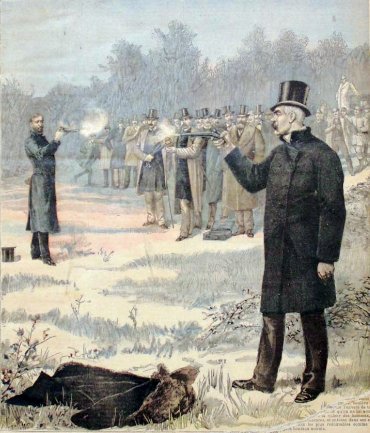 The desperate attempts by Regan to save his 'career' as a football administrator and his latest actions to inculcate the mantra of 'moving on' will backfire. There has been some push back on my unshakeable belief that Grahame was briefed by Broadfoot/Regan. Even if it came through a more circuitous route there can be no doubt that the SFA are behind this.
Celtic have kept their powder dry. Testimony at the Craig Whyte trial blew a hole in the 'crystallised' defence of a corrupt decision.
Stewart Regan is on record, to Alex Thompson, that EBT were legal. This was the same conclusion reached by the LNS commission that he shaped and guided to this end. The Supreme Court confirmed The Inner House ruling that EBT employed by Rangers were instruments in disguised remuneration. Regan's attempt to justify the tax evasion and cheating by Rangers fell on deaf ears. Hugh Adam informed anyone who would listen that Rangers knew that they were cheating in 2002.
However this did not prohibit Campbell Ogilvie from ascending the SFA greasy pole, or his successor in crime Andrew Dickson being elevated to the SFA Council. The same Council that paved the way for Rangers to unlawfully gain a UEFA licence.
The LNS Commission was a predetermined sham. A slap on the wrist for eleven seasons of systemic cheating was an outrage. As I exclusively revealed the SPL called an interim meeting to discuss appealing this inordinately lenient outcome.
They decided not to rake over hot coals. Colour me surprised.
When reports began to surface in the SMSM in regard to the SFA's complicity in a UEFA stitch-up, Regan wrote to Rangers asking for their permission to release a statement which would exonerate him. Rangers vetoed this.
Allow me to restate this for emphasis. The Chief Executive of the supposedly independent body that is the SFA had his  policy dictated by a member club.
In a meeting hosted by Doncaster, Rod McKenzie asserted that the SFA would not release the player registration details and other documents. The SFA were not prepared to cooperate with the LNS Commission.
How far does the corruption go at Hampden?
The latest salvo by Regan and Broadfoot is the last throw of a regime that has been caught bang to rights. If Celtic have been keeping their powder dry it's high time to fill their muskets.
The honour of the game has been traduced by the grubby machinations of the SFA. Will Lawwell and his seconds demand justice?