"RANGERS Football Club announce today (Thursday, October 26, 2017) that Pedro Caixinha has left the Club. The decision to part company with Pedro was taken after careful consideration and the search for a new manager will begin immediately. Pedro was appointed in March this year but results have been disappointing and not commensurate with the level of investment that was made available. Graeme Murty, head development squad coach, will take charge of the first-team in the interim, just as he did earlier this year. The priority is to appoint a new manager as quickly as possible, but the Board will take as much time as is necessary to secure the right person capable of representing Rangers and providing the brand of football supporters rightly expect. We, the Board, appreciate this is a difficult time for all Rangers supporters and we thank you for your patience and know Graeme and the players will receive your full backing in the days ahead.We thank Pedro and his backroom staff for their efforts and commitment and wish them well for the future."
There is one obvious flaw in the official statement. Charles Green renamed his basket of assets The Rangers Football Club. RFC PLC, renamed RFC 2012 Ltd, is being liquidated.
However there has been so much misinformation on Pedro, primarily from a Donegal-based blogger who is so clearly out of the loop that he is making things up, that many who hang on his every word don't know their proverbial arse from their elbow. This is the individual who asserted that the board could not afford to dismiss Pedro. Having been caught out in a fat lie he then provides some creative prose to suggest that he has been in the loop all along.
If one wishes to know what's really going on, if one wishes to read analysis predicated on facts, there are only a few places to go: The Celtic Blog/On Fields of Green, both by James Forrest, and Paul & David's excellent Celtic Quick News. New kid on the block Celtic News Now is eminently readable. Sites like SFM hang on Phil's every word and are therefore discounted despite the fact that one of their number, Easyjambo, is eloquent and informed.
One of my sources, who formerly ran the show at Rangers Lite, wrote to me this morning to suggest that interim manager Graeme Murty should look to his own development squad to build a team. I can see the attraction of this approach save one fatal flaw. This approach would require patience which is a trait in short supply on Edmiston Drive. David Edgar, a Rangers supporter who runs his own video-pod, is unequivocal in his statement that Rangers Lite supporters are not patient. One can find his latest broadcast on CQN. A word to the wise. As seems to be the case with most Lite bloggers there is the ubiquitous use of a four letter word beginning with C.
When considering a new Lite manager it's easier to discount those that are unsuitable than to present a cogent shortlist to replace Pedro. At the top of my unsuitable list is Ally McCoist who called his chums at The Sun to throw his hat into the ring. The following list is from a man who has the best Rangers connections bar none. He and all of my sources are automatically conferred anonymity.
"This man is delusional on so many fronts viz
1. He was an atrocious manager.
2. He is notoriously unreliable.
3. He screwed the Club he loved for a huge sum of money whilst tending his garden.
4. He lied to Chairman and fellow Freemason David Somers at the AGM that his votes (proxied to East Kilbride Loyal ) would be cast for Somers.
5. His references to Walter and Souness ignore the EBT scandal.
6. He continually fed King confidential information and is one of the chief plotters who ushered in the disastrous King regime.
7. When a new board and shareholders inevitably take over McCoist will be shunned and his true role revealed. He is a snake."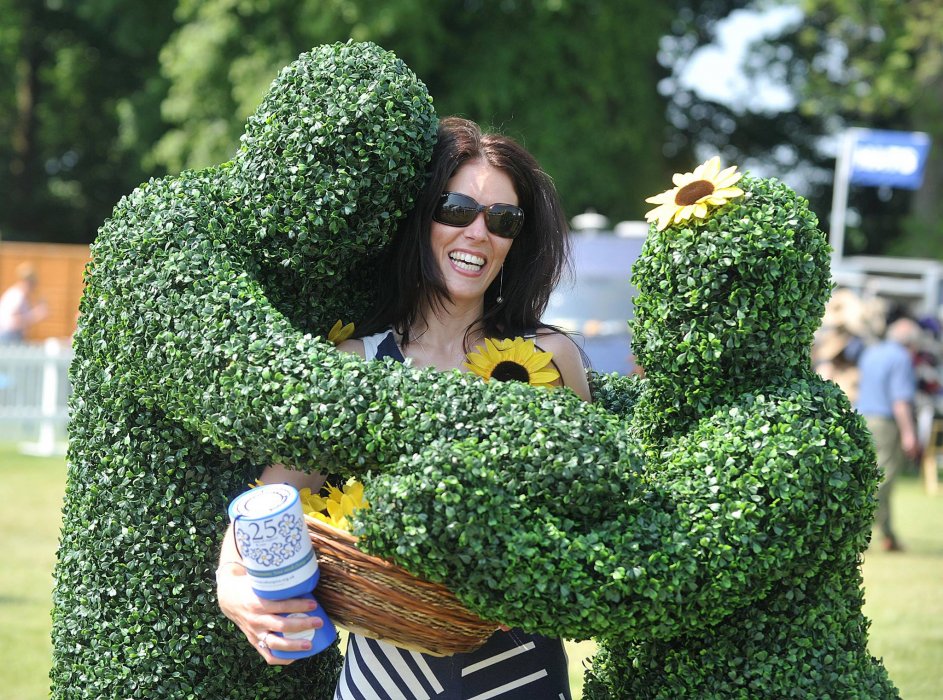 It's important at this juncture to note number four on my confidante's list. When a Freemason makes an undertaking to another Freemason, his word is his bond. This basic premise underpins Freemasonry. McCoist did not care that he would screw over the craft to maintain his position as Rangers manager. He betrayed the board to King to save his own bloated neck.
Number five on my correspondent's list rightly discounts both Souness and Smith who frankly should both be behind bars for accepting EBT bungs. Not that BBC Scotland minds as any former Rangers manager/player is a friend of the senior management who were appointed by the late Peter Thomson (whose recruitment policy was from the sectarian Ibrox school of thought) and his successor Ulsterman Malcolm Kellard. Thomson had always been suspected of Ibrox affiliations, but when a technical fault prevented the broadcast of the second-half highlights of Celtic's 7-1 defeat of Rangers in the League Cup final of 1957, he became known thereafter as 'Blue Peter' among Celtic fans.
One of my readers, an Aberdeen fan, also wrote to me this morning to inform me that he attended the Aberdeen v Celtic game on Wednesday evening. He stated that the masterclass by Celtic was inordinately dispiriting. Would McInnes sup from The Loving Cup at The Old Lady of Edmiston Drive? Would he be of a mind that he has taken Aberdeen as far as he can and that he would relish a fresh challenge?
McInnes is a Scottish Cup Final win away from a lucrative English Championship position. His team was very close in last year's final. There is no reason to discount a deep run in this season's Scottish Cup. Even teams deemed to be invincible can have off days, particularly when nursing a European hangover.
I will miss the bombast of Mourinho's mannequin. He was comedy gold. His madcap musings were a throwback to Spike Milligan's surreal comedy Q. Even as he was being ushered out the door he was protesting that he had always been a Rangers supporter and that he bled blue. Too much bombast not enough bite.
Kenny Miller and Lee Wallace took one look at Pedro and quickly dismissed him. They knew that he was an imposter. Soon everyone knew that he was an imposter. Caixinha reacted by banishing Miller from the first team and banning Lee Wallace from attending the game on Wednesday evening. Is Pedro so thin-skinned that he could not countenance Wallace rolling his eyes at his latest team's misadventure?
Only those out of a job, or in a dead-end job, would be interested in succeeding Pedro. The attitude of Pena, who thinks training is a voluntary activity, is indicative of a mindset that he is only in it for the money. Alves is a thug who has been found out. With three red cards Ryan Jack evidently does not have the temperament to play at Ibrox.
The Qatari-owned players have their own agenda. Any new manager will require a command of Portuguese, or the services of a translator. These players have one eye on the English Premiership.
So would the new manager do well to dispose of malcontents Miller and Wallace? The latter could be sold to Warburton at Nottingham Forest for just north of £1m in the January window. Miller could also be released.
However with so few credible options would it surprise anyone if Miller was given the nod, or at the very least he was appointed as assistant to the head coach?
Pedro spoke of being a solid second to Celtic and winning a cup. Having lost on Sunday and dropping to fourth in the title race on Wednesday, his ball was on the slates.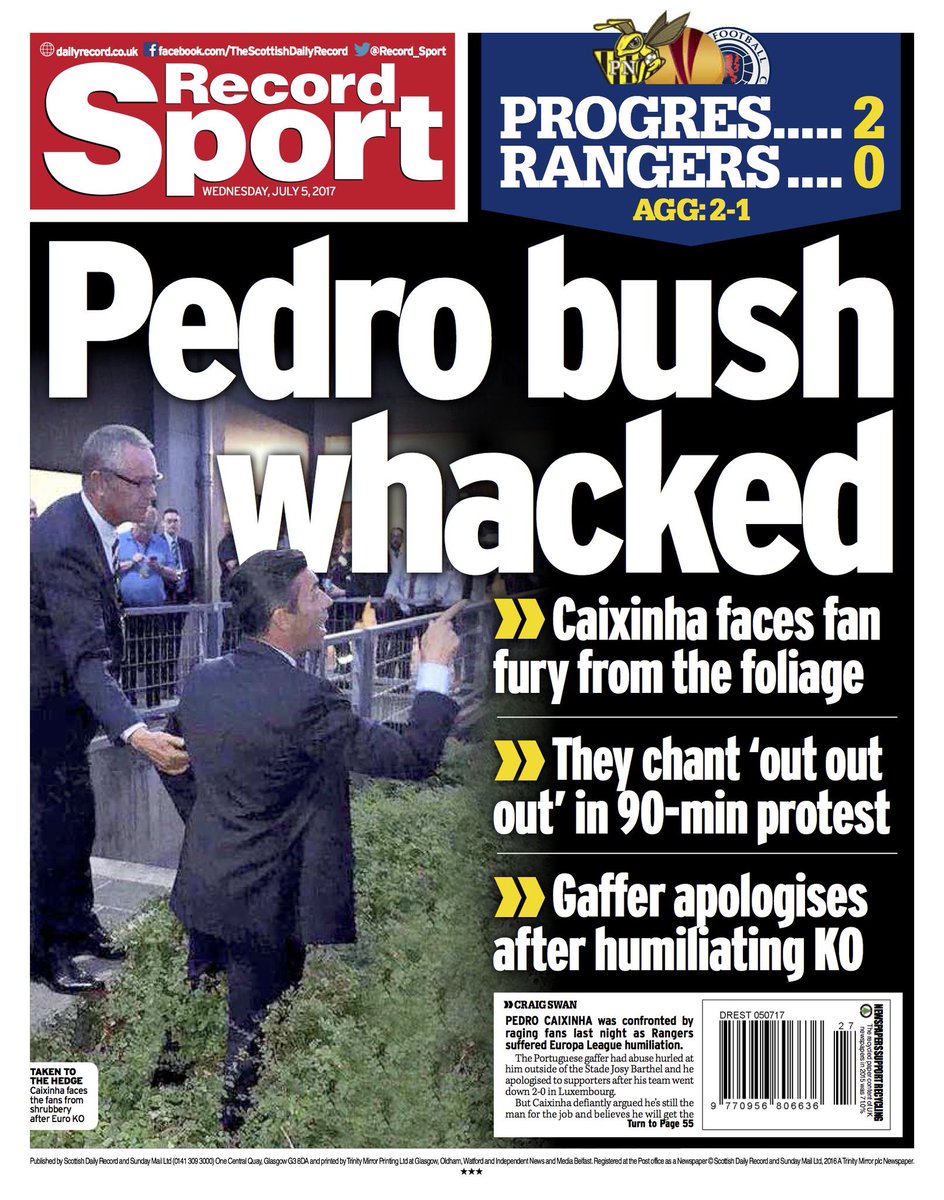 He will be best remembered as the man who faced up to his critics from the shrubbery; and the man who arranged £10m of soft investment from an ISIL supporter. Quite a legacy.