I invite readers to revisit jj passim Come Fly With Me where i outline my unshakable conviction that there is a cabal of hard-line Masonic Lite supporters in positions of influence at BBC Scotland EBT. Some of them have clambered up the greasy pole to Editorial positions. I contend that there is a causal link between their ascendancy to further enlightenment' at the Freemasons and the degree of their climb at BBC EBT. The old policy of only hiring non-Catholics may be officially prohibited by law but still continues to this day in a much more clandestine fashion than was the case in yesteryear. One editor was recently heard remark " When the fuck did we start hiring Taigs?"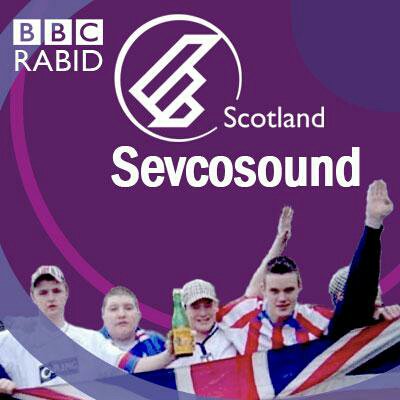 BBC Scotland EBT dodged a bullet in 2014. If the Yes vote had prevailed, Salmond would have razed them to the ground for their pro-Union stance. The cabal saw off the threat. The bigots control everything from the Milk Round to the finished product. Catholics at BBC Scotland EBT have the demeanour of foxes at a fifty horse hunt. Let's refer to them as The Freemason Fifty if you will.
At this juncture one's thoughts turn to BBC EBT's intrepid investigative correspondent Mark Daly, who in his vigour to tar Celtic with the same tax-evading brush as the former Rangers, had the audacity to doorstep Dermot Desmond outside Celtic Park on his way to the CL game with Bayern Munich. Executive decisions made by a former company in which Desmond had a legal interest were conflated with Celtic FC prior to one of their biggest games of the season. Daly could have doorstepped Desmond anywhere and would have had more time to quiz him at Glasgow Airport. However his editor thought otherwise. Daly's editor evidently thought 'let's stick it to Celtic.'
I have noticed on a variety of noticeboards, including our very own Sitonfence Speakeasy, a tendency by those on the back foot apropos Rangers cheating to engage in 'whataboutery' in regard to Celtic. An early attempt was made when the Eclipse film production company was exposed as a vehicle for aggressive tax avoidance. This fell over when I exposed their entire list of clients which included some high-profile former Rangers employees, including Walter Smith. The Cardigan, when not threatening match officials with so much mucus-filled invective that he was a meningitis threat, was quite adept at tax efficacy, especially when he was in receipt of an EBT bung. The prosaic fact of the matter was that Celtic players, having had their salaries docked for PAYE and NI at source, were at liberty to do anything they desired to offset liabilities in their yearly tax returns where boot deals and sponsorships are subject to scrutiny.
We then had a real moon-howler from Govania, who was exposed as a housing benefit cheat, attempting to make a case that Celtic had received a preferential rate for purchases of land parcels from Dumbartonshire and Glasgow City Councils. Mr. Stevens' thesis was built on sand. He was exposed as a fraud.
When all else fails, The Klan revert to 'tax-fiddling is better than kiddy fiddling.' When I'm exposed to this odious anecdote my thoughts inexorably turn to the equally odious McCanns, not Jim Torbett. I can play the  'whataboutery' game just as good as any when I look back at Captain Incorrigible Richard Gough and his penchant for rent boys. Gough spent so much time in the glory holes of St Vincent Street toilets that innocent customers could have mistaken him for an attendant. Or was he just engaging in 'I-Spy' and coming up with the letter 'D' more often than not?
I digress. The concerted campaign to have a go at Celtic is coming from the top of BBC EBT. There is also an equally sinister policy to look the other way as the latest scandal at Ibrox breaks cover.
Daly was told to drop his investigation into what could be euphemistically described as uncharitable malfeasance. He and his team were told in no uncertain terms that if he went to post production in exposing a charities fraud at Rangers his name and address would be leaked to the Govania moon-howlers. Intimidation seems to be rife at BBC Scotland EBT.
I'm indebted to @Corsica68 (C68) who persisted with the narrative. He and the late Paul McConville are my sources for an interesting piece of investigative journalism. In a nutshell C68 asserts that the charity match between a Rangers select and AC Milan Glorie resulted in the following:
Total income was split as follows:
Rangers Charity Foundation – management fee £25,000 (4.45%)
Rangers Charity Foundation – profit share £38,286 (6.82%)
AC Milan Glorie – profit share £100,000 (17.81%)
The Rangers Football Club plc (in administration) – costs £153,637 (27.36%)
The Rangers Football Club plc (in administration) – profit share £244,574 (43.56%)
Total £561,497 (100%)
However, this synopsis is not entirely accurate. When C68 perused the accounts of the Rangers Charity Foundation it's evident that they did not receive their share of the profits (£38,286) from the administrators and the management fee that they were due was written off against monies they owed to the football club. C68's summary of the malfeasance is inordinately damning:
"So what we have here is a football club taking a whopping 82% (£461,497) of the income from a charity game and retaining it for its own use. That does of course include costs, but strip these out and the picture is no less rosy; 74% of the money that should have gone to charity from that single game (£282,860) actually ended up in the coffers of a morally, ethically and financially bankrupt football club."
One can but assume that this red flag from social media resonated in the darkest recesses of the SMSM, but the blanket cover-up held firm. However complaints were made to the Office of the Scottish Charity Regulator (OSCR). They eventually arrived at the following conclusions which were articulated in their report's executive summary:
• OSCR found that the Charity's decision-making process which allowed important decisions to be made by one trustee acting alone was in breach of trustees' duties and constituted misconduct on the part of the charity trustees as a whole.
• OSCR also found that the way the decision regarding the fundraising event was taken did not comply with the requirements of the Charity's Trust Deed.
• OSCR identified that issues of conflict of interest inherent in the Charity's structure had not been appropriately dealt with.
So what we have here is misconduct, non-compliance and a conflict of interest. However flying in the face of the facts was the following missive from Rangers Lite CEO Craig Mather to soothe Gullibilly brows:
"This match took place during an unprecedented time for Rangers Football Club and we are delighted that OSCR concluded that the decision to assign proceeds to both the Club and the Charity Foundation was done 'in good faith and in the interests of the Charity given the risk that otherwise the event may not have taken place, in which case the Charity would have received no benefit at all'.
All's well that ends well? Was Good Faith gambolling around Govania like a spring lamb? Not quite. C68 ramped up his investigation to debunk the rose-tinted perspective of the redoubtable Mr. Mather. C68 wrote:
"Look at the numbers at the top of the page. Ms Gourlay handed over £250,000 in return for a management fee of £25,000 and a 10% share of profits knowing full well that neither would be paid to the charity because it was completely illegal without express permission from the courts. Not only that but she didn't even consider getting legal advice. So she is either immensely dense and staggeringly incompetent when it comes to charity law and trustee responsibilities (in which case the first call she should have made was to Turcan Connell) or she knew full well what she was doing and why she was doing it."
"Good faith", my arse."
The following statement from Ms Gourlay, takes the biscuit. Club Orange anyone?
"The date of the decision to assign the event was, unfortunately, not formally recorded but was made on or about 21 February 2012."
It would be interesting to ask Ms Gourlay how instrumental she was in the agreement to assign the Foundation's interest. This was announced thus:
"The Rangers Charity Foundation suggested the club should now benefit from the match and we were delighted that the AC Milan Foundation agreed." 
Did AC Milan swallow their costs and fee? There was also a charity dinner that raised £70,000 that was also siphoned off from the charitable foundation to the football club. When it comes to Rangers charity truly begins at home.
This was a fraud followed by a badly-conceived cover-up. One would have expected an enterprising investigative journalist such as Mark Daly to be all over it. However he was told to walk away or walk with a limp after an encounter of The Klan kind.
He put his best foot forward when doorstepping Desmond. It was almost certainly his right foot as the left foot is an endangered species at BBC Scotland EBT.