I published The Curious Case Of The Missing Missive on the third of November. What passes for the media in Scotland were told twelve days ago that there would be a procedural hearing in The Court of Session on the fifteenth. Despite BBC Scotland EBT and STV hanging on my every word, only The Daily Mail sent a correspondent to court. I have been informed that the correspondents at the latter are my most avid readers. BBC EBT and STV made do with the Associated Press release. When the charges against Charles Green were in abeyance, I received the exclusive 'heads up' at 5 p.m. on a Friday evening. I naturally published this exclusive on our site and then passed it by direct Twitter message to Grant Russell. I suspected that the Freemasons at the BBC would spike it. Russell, with whom I liaised on Twitter, trusted my sources and went to print three hours later. I envisaged Russell as one of a new breed who were prepared to challenge the Rangers-facing shackles of editorial control. A new breed which includes Martin Hannan at The National. I have dealt with the Traverso Incident in jj passim. With Russell gone must we rely on Hannan and Ewing Grahame at The Times to take the SFA to task? The latter and I exchanged e-mails apropos my assertion that Broadfoot was the smoking gun behind his source. I found it surprising that my blogs are read word for word in all Scottish dailies and occasionally are covered in the English media, with a name check for my original collective noun (Continuation Jihadists) in The Guardian. They have evidently twigged that my sources are second to none.
However prior to getting to the main thrust of this piece I will take pause to bring one of Mr. Hannan' articles to a wider audience. A cursory glance at his output could lead one to the conclusion that he is the press officer for Bute House. However, having paid The Independence Piper (my pet name for The National) he comes into his own when taking on the SFA. His article deserved more coverage than the 8,500 readers who want their reportage wrapped in SNP livery. Mr. Hannan wrote:
"So far Regan has led such a charmed existence in the job you would think he must have been a sorcerer in a past life. Look at all the trouble that has happened in his time in charge since 2010 – the referees' strike, the Rangers 'armageddon' (his word) in 2012 and subsequent controversy over the EBT tax avoidance issue which, whether they like it or not, has brought the SFA into disrepute.
The SFA was cleared of any blame for last year's Scottish Cup Final post-match riot – for that is what it was – but then when you pick and pay the person to make the inquiry it is hardly going to be seen as independent, is it?
Regan is now on his third director of performance, and most pertinently for the ordinary football fan, the Scotland national side has failed yet again to qualify for a major finals.
He is lucky, because he is in charge at a time when there is no one of the calibre of former Celtic owner Fergus McCann to challenge his stewardship of the governing body of the sport in Scotland.
The proof that Regan should consider whether or not he should stay in the job has come with the latest farrago of nonsense over whether or not Scotland should continue to play its matches at Hampden Park.
The publicity last week over the decision of the SFA board to discuss not renewing their lease at Hampden struck me right away as just one big diversionary tactic to take people's minds off the fact that our national side has yet again failed to qualify for a major finals.
Here's one reason Regan might go – this lease story first surfaced in January, 2015, and here we are in November, 2017, with no deal done. That's just an unacceptable delay.
No one, apart from managers, has ever fallen on their sword for the long run of failure to make the Euro or World Cup finals. And since the national team is a major part of the reason why the SFA exists, there really should be people within the game asking why the chief executive is still in his job.
That failure cannot be laid at Regan's feet alone as he has only been in the job since 2011, and to be fair to him there are some things which he has done well. He did manage to get several key sponsorship deals and his promotion of a different approach to bringing on young players is a credit to him, but there is still the nagging problem that Scotland is under-achieving on the pitch.
I do not expect for one second any of the elected officials within the SFA to put their head above the parapet and say it is time for change. For one thing, who would get to replace them? No sane person would want this job at this time and until there's a really suitable candidate then Regan is probably bullet-proof.
Except, that is, for this Hampden fiasco which could well be the undoing of Regan. For hard-pressed Scottish clubs in every league are aghast at the thought of internationals being played at Ibrox, Celtic Park and, heaven forfend, Murrayfield.
The argument I have heard from more than a few people is why should the two richest clubs in the country be given more money to host internationals? For unless Celtic and Rangers have agreed to waive all rentals – fat chance – they will become even richer.
As for football money being given to the Scottish Rugby Union, well even lovers of the oval ball game cannot see any sense in such a move. I can also confirm from experience that people on the West side of Edinburgh are totally fed up with the idea before it has even started.
The recent Scottish Football Supporters Association survey showed that a large percentage – 93 per cent in fact – wanted some independent oversight of the game in Scotland.
That independent scrutiny might now happen. For in pimping Scotland's internationals to Murrayfield, Parkhead and Ibrox, Regan has caused all sorts of questions to be asked, and some series inquiries are on the way, including, I am told, questions in Parliament.
For a vast amount of public money was poured into the refurbishment of Hampden in the 1990s, including £30 million of Lottery cash. Does that have to be paid back if Hampden ceases to be the National Stadium? .
Will the SFA and SPFL have to move out of Hampden? Has anybody asked Queen's Park what they think? What about the Hampden Sports Clinic? Or the Scottish Football Museum?
Is it just internationals or are cup semis and finals also up for touting? That would appear to be a logical conclusion if the lease is up.
What Regan is trying to do is to negotiate a better deal for the SFA in the next lease period by threatening to take his toys elsewhere. It's a bluff and it's time somebody called it."
When two hundred Rangers Lite thugs took to the pitch at Hampden they were intent on violence. They just could not take the stark realisation that their team was inferior to Hibs. They still cannot take it as we saw when Hibs beat them at Ibrox. Hibs will probably rag-doll them at Easter Road. Has the penny dropped that the new club is not all that?
As for Hannan's point in regard to the hammer of the SFA that was Fergus McCann, Peter Lawwell is by contrast a bitch on heat cocking a leg to the Govan bulldog. As we witnessed at the Celtic AGM, Lawwell is prepared to await the findings of the SFA compliance officer. Does he think we came down in the last shower? Does he think for one moment that the SFA's appointed officer is going to throw the book at his line managers? This career-limiting decision would deserve pride of place in a parallel universe.
Which leads me to my central thesis. The four day trial that will debate whether the office of the Lord Advocate of Scotland acted with malice and dishonesty and is therefore not immune to be taken to task in law strikes at the very heart of the Scottish Judiciary.
David Whitehouse, whose tenacity reminds one of Fergus McCann, is putting the  Judiciary in the dock. From what we have gleaned from David Whitehouse's missive, Phil Gormley, The Chief Constable of Scotland, should have his cheque book to hand. Jim Roberson was a Billy Boy in a china shop. Singing:
" We're up to our knees in Fenian blood surrender or you die, die, die"
to intimidate witnesses is unequivocally malicious. As I exclusively revealed yesterday, Police Scotland's use of Betts' testimony was dishonest. It's a slam dunk.
But does Whitehouse believe that a Lord Ordinary will force the Lord Advocate to pony up his part of £14m should he find in favour of Whitehouse and Clark? 
The following is from Wikipedia:
"The judiciary of Scotland are the judicial office holders who sit in the courts of Scotland and make decisions in both civil and criminal cases. Judges make sure that cases and verdicts are within the parameters set by Scots law, and they must hand down appropriate judgments and sentences. Judicial independence is guaranteed in law, with a legal duty on Scottish Ministers, the Lord Advocate and the Members of the Scottish Parliament to uphold judicial independence, and barring them from influencing the judges through any form of special access."
Whitehouse has one key card to play. When Keegan briefed the press that other indictments would follow those that were in tempore abeyance, it could be argued that he acted with malice. If Keegan did not disclose his suspension from not holding any executive office for three years to The Faculty of Advocates when he took silk does it not follow that the Crown's prosecutor is dishonest?
There will be little change from yet another million pounds when Keegan and Robertson are in the dock. It will be interesting to see whether James Wolffe and Phil Gormley conspire to pay Whitehouse and Clark to go away. I would be inordinately surprised if Whitehouse settles. He has Keegan and Roberson's heads in a vice. He will keep turning until their eyes bleed.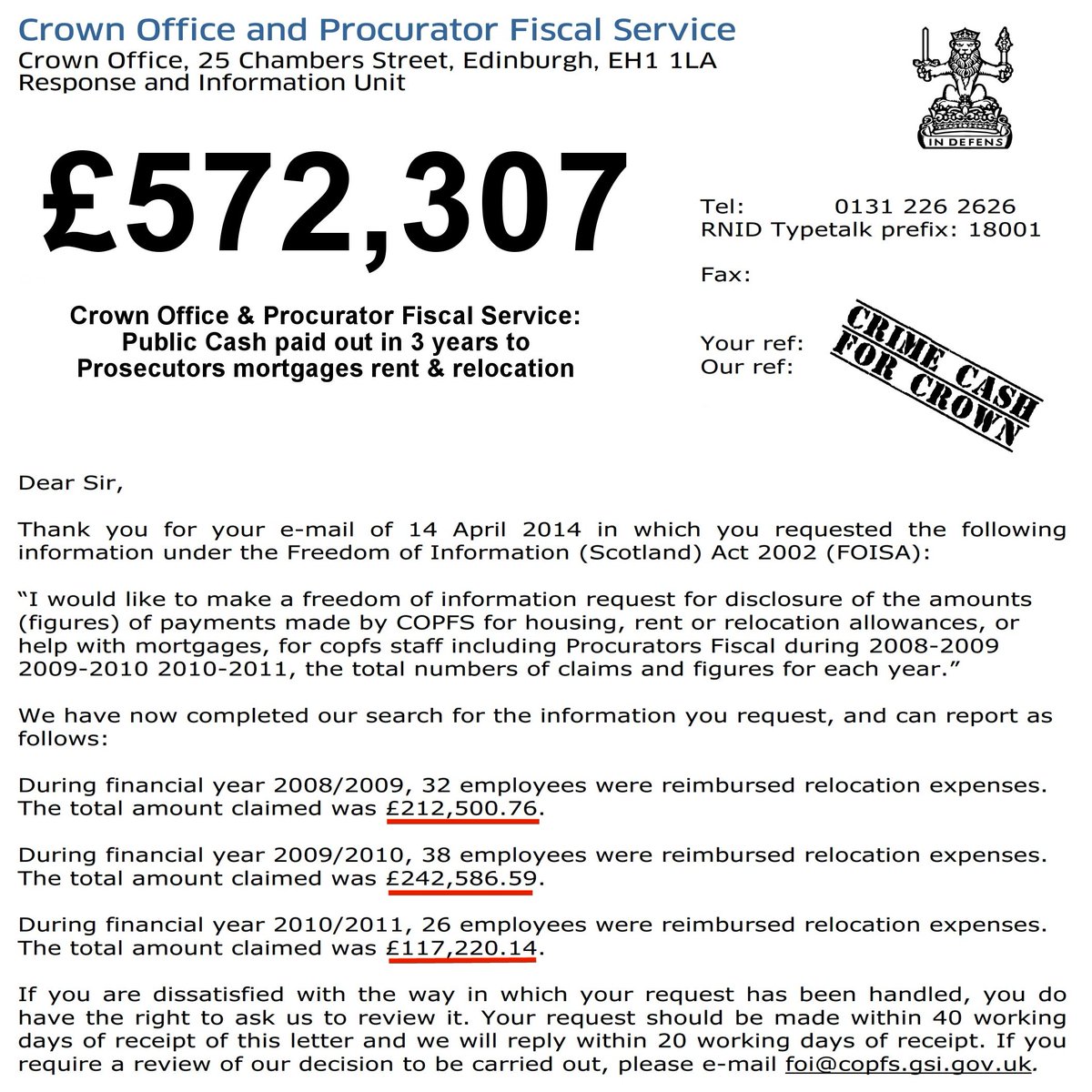 Unlike Regan, Whitehouse is not bluffing.