Unrequited love and the pursuit of an ambivalent prospective paramour rarely end well. Our favourite pop-up director, Je Suis Graham, who within forty-eight hours of his elevation to the rogue board was forced to resign due to his history of Islamaphobic rants, is clearly addled by McInnes 'giving Rangers Lite a dizzy.' For those not familiar with the Glasgow vernacular 'a dizzy' is a 'date' where the girl has no intention of showing up. It's a device to fob-off the unwanted overtures of a persistent suitor. As the suitor cools his heels under the Central Station clock he soon realises that the object of his desire has no intention of showing up. This social phenomenon can be seen on any weekend evening in Glasgow.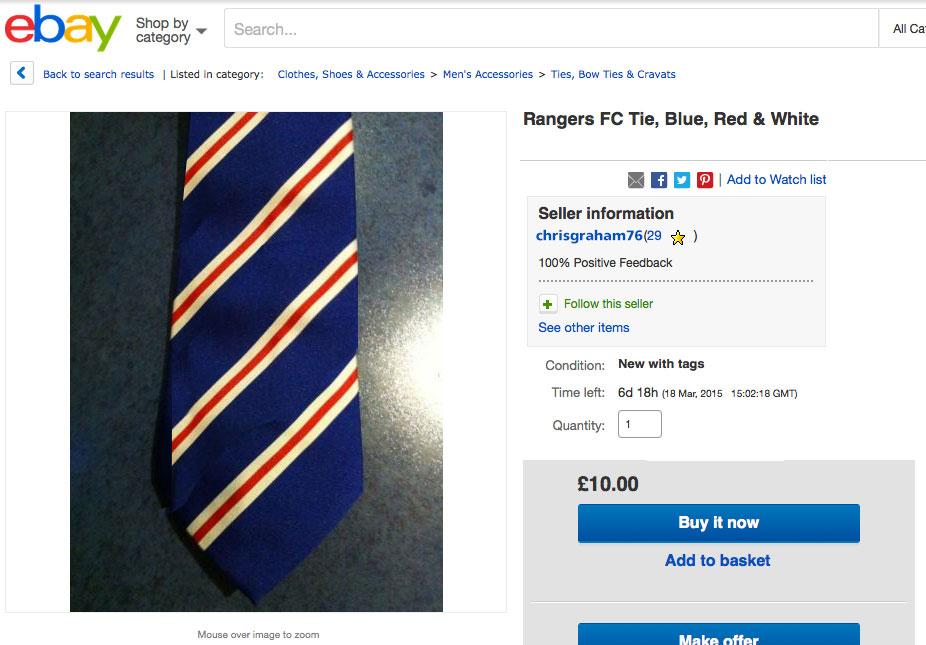 Monsieur Graham, who had the good fortune to study at one of Glasgow's most expensive fee-paying schools, Hutchesons Grammar School, is not taking the McInnes news well. In the medium of Twitter, the PR consultant without a mandate offered:
"Can't have been easy for the players or Graeme Murty after McInnes shat the bed on Thursday."
Hutchesons Grammar School was founded in 1641. The Hutcheson brothers, Thomas and George, initially founded it as Hutchesons boys' grammar school. Their main goal was to educate orphans. The school is familiarly called "Hutchie" and has around 2000 pupils.
As a day-pupil Monsiur Graham's parents would be out of pocket to the tune of £11,082 per calendar year. Surely with that kind of money being expended on young Chris's behalf, a more elegant phrase could have been within his gift.
How about 'McInnes demurred?' Or perhaps, in a nod to the arch criminal 'The Concomitant Risk v Reward was not favourable."
There are those who follow Aberdeen who despise Rangers Lite with every fibre of their being. Conflating an involuntary bowel movement, I assume while in repose, with the knockback by McInnes will not be well-received. Perhaps Je Suis was influenced by an anecdote by Captain Incorrigible, Richard Gough. On an evening of gloryhole carousing and anal misadventure, would 'shitting' the bed be a concomitant risk?  Per chance the popular ditty apropos Gough came to mind:
"He's tall, he's fast, he's a fucking pederast, Richard Gough, Richard Gough."
As Stewart Milne would say, surely it's time to move on? Aberdeen secured a hard-fought win in Dundee and Rangers Lite prevailed after an early scare from Ross County.
The world did not fall off its axis due to a knockback from McInnes.
Of much more interest is the lunchtime kick-off at Easter Road. Neil Lennon will do his utmost to exploit the hangover from Celtic's Anderlecht reverse. If Rodgers freshens up his team and starts with Edouard up front, it could be a high scoring cracker. If Dembele, who has not recovered from a savage lunge by Kipre, gets the nod their unbeaten record will be at risk, particularly if Sinclair continues his off-form streak.
I digress. Cool your heels Je Suis. A knockback is no reason for despair. Just ask your old mucker Darryl Broadfoot who is a knockback veteran. Just get back in the saddle and repair to Jinty McGuinty's Irish Bar in Ashton lane. A bit of Craic for a broken heart is the perfect remedy.
Of more import is the latest news on a Judicial Review:
"In response to the SFA's refusal, a process was undertaken by fans to investigate whether a Judicial Review of that refusal was possible. A national firm of Solicitors was engaged, and they in turn instructed a prominent QC to provide opinion on the matter.

The Opinion, which we accept, is that the SFA were entitled to refuse the SPFL request. It is irrelevant whether this refusal was illogical, self serving or protectionist. There is not a case in law to force the SFA to comply with even a perfectly reasonable request which is in the best interests of the game in Scotland."

The corrupt cabal who run Scottish Football for the benefit of one club can rest easy in their beds.