This year's sports personality of the year award goes to Craig Whyte.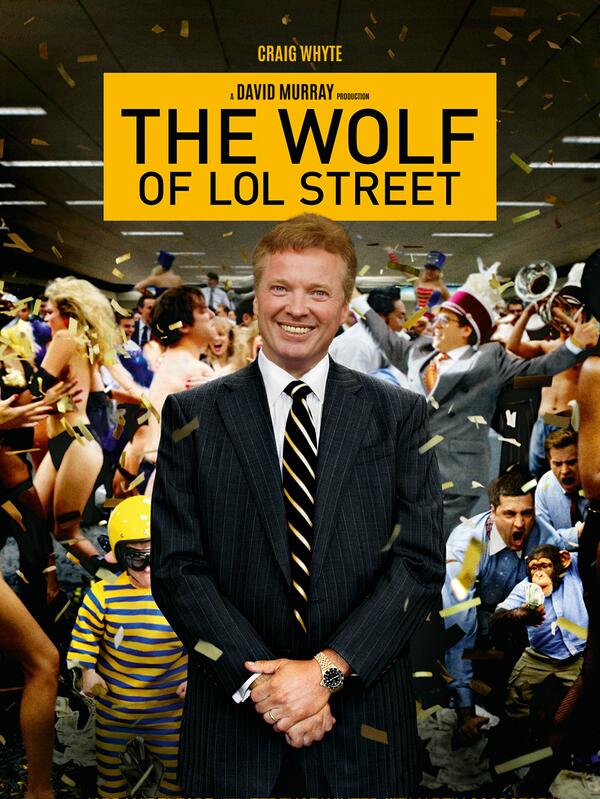 As he danced Gangnam Style out of the High Court in Glasgow
it was a fitting end to a multi-million pounds witch hunt.
This year's International Award goes to DCI Jim Robertson and his pert assistant.
They left no stone unturned and no per diem unclaimed in their pursuit of Whyte. Did love blossom even though they were on to plums? I'm a sucker for a happy ending. With £16m in compensation claims for unlawful arrests, one could be looking at £20m for this fiasco. If I were unlucky Jim I would have my Police Federation Rep on speed dial.
No review of the sports personalities of the year would be complete without a mention of the departing chairman of Rangers Lite, the ever so glib and shameless Dave King, who receives the Lifetime Achievement Award for fucking over two clubs. Chapeau! Dave was unable to receive his award in person as he has rheumatism in his shoulder, to be specific a certain coldness in his scapula, so he sent along The Magnificently Maned Adulterer to collect the award on his behalf. Paul is dating a clairvoyant au moment. One wonders what she sees in Lite's future
The Manager of The Year Award was a close run thing between two short planks in the world class Murray Park refectory and Pedro The Plank. However in recognition of his taking on the Klan in the shrubbery and being barking apropos caravans, Pedro powered through to claim his prize.
Ibrox Legend Paul Gascoigne took time off from being the Ibrox Middle East Peace Envoy to present the award:
Paul recommends that Mahmoud Abbas and  Benjamin Netanyahu go fishing together. He has even donated his Ibrox-issue waders. What's a few Fenian blood stains between friends?
The final word goes to your humble correspondent who would like to wish the supporters of The Sitonfence Speakeasy a fulfilling  and peaceful Xmas. Let's hope Santa is good to you.