There's nothing I enjoy more than a spat between pundits. When Chris Sutton called Big Fat Derek Johnstone (BFDJ) a Rangers cheerleader and charlatan he hit the nail on the head. BFDJ, who has never been in the loop and has no insights worth writing home about, is on Radio Clyde for one reason. He formerly played for a now defunct club. As some of the knuckle draggers in the West of Scotland won't speak to anyone with a Celtic background BFDJ is their go to guy. He receives a free seat at Ibrox. As one of the many freeloaders in the Blue Room (as revealed by Craig Whyte) he is never far from a nosebag and skinful of malt. He is a sandwich board man for every rogue that rocks up Edmiston Drive. He knows how his bread is buttered.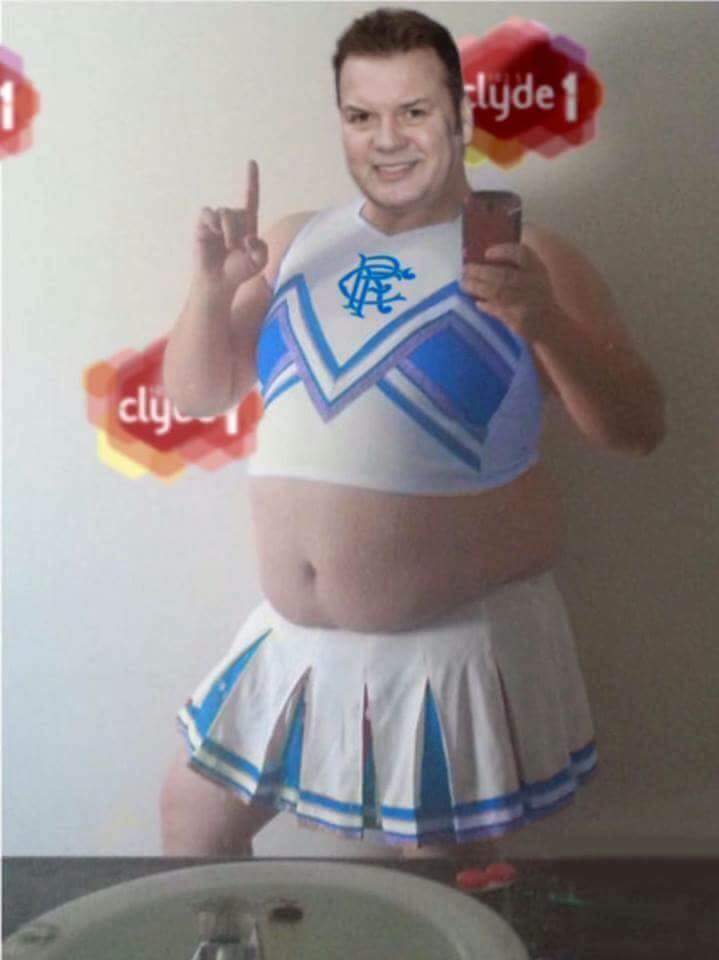 BFDJ has forged a career out of nothing. Two former pundits that no longer have a career, Jim Traynor and Chick Young, had an unedifying but hugely entertaining 'pissing contest' as to who was the bigger Rangers fan. Chick, who still has a part-time gig at the BBC, spent his career in denial of his love of Rangers. When asked he professed an affection for St. Mirren. Rumours that he required SatNav to find Love Street, St Mirren's former home, would not elicit a raised eyebrow in surprise.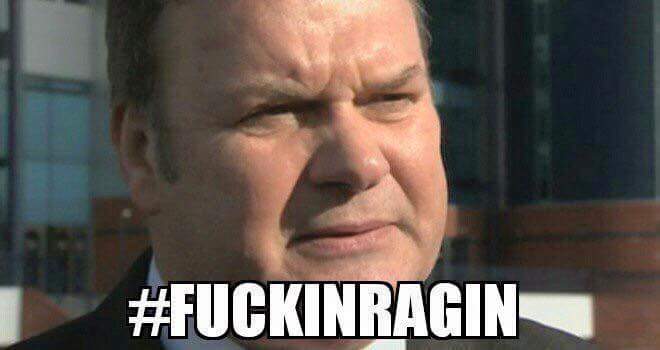 As Kris Boyd is finding out to his cost the trick to longevity in punditry a la BFDJ is to pander to Ibrox. The Loan Rangers aka Low-Bowling Lite don't have a pot to piss in. However this does not stop them unsettling players by chancing their arm. £350,000, albeit paid in tranches, would be a boon to Kilmarnock. Jordan Jones who was acquired by Kilmarnock in a free transfer from Boro Under 23s has made his way through a number of lower league English teams viz Hartlepool and Cambridge United without commanding a fee and being on loan more often than not. Is he worth twice this amount? I would contend that he is as he has an excellent engine and is a more than competent box-to-box left sided midfield player. He can also play as a secondary striker and is composed in the final third. He has been capped by Northern Ireland. Steve Clarke is well within his rights to turn down LBL's desultory offer.
Low-Bowling Lite have also tried their luck with Scotland U-21 International Greg Docherty. However their embarrassing bid of £300,000 was dismissed out of hand. Mark Allen is evidently behind these failed bids and as we have learned from his discussion with Derek Mcinnes he has many other low bowl targets up his sleeve.
Kris Boyd has upset the blue massif by highlighting Lite's penury and parsimony. Does he not realise that 'The People' expect players from provincial clubs to crawl over broken glass to play for Lite? Greg Docherty would not have far to crawl as he hails from Milngavie.
However if you want to play 'BillyBoy Big Baws' in the transfer market, cash is King and as we have seen with the Murphy debacle their King has not anted up.
Rangers Lite are trying to dig themselves out of a hole. The Caixinha project was an abject disaster. There is also a legacy of deadwood from the less than magic Warburton era viz Kranjcar and Rossiter who would have difficulty combining tissues to form a functioning knee between them.
Lite are trying to cobble a squad together on the cheap and lowdown by unsettling the cream of young Scottish talent whom wisely steered well clear of Auchenhowie in their formative years. Lite are making an arse of it. No change there then.
Kris Boyd with his EBT has a promising career at BBC Freemasonry ahead of him. All he has to do is revert to the Ibrox hymn sheet and he will be set fair:
"All things blue and beautiful
All waders great and small
As long as one is knee-deep in Fenian blood
Our Protestant God will bless us all."