Prior to my postscript on Stewart Regan's ill-starred tenure at the SFA, I take pause for an exclusive on the Morelos behind the scenes manoeuvres. One of the beleaguered Lite board, on the balance of probability Stewart Robertson, instructed Morelos' agents to punt him to the highest bidder. 'World in Motion' did his bidding. Their first pass was their contacts at English Championship clubs. There were no takers. They then created from thin air some interest from Chinese clubs, who were completely in the dark about Morelos. The plan was to smoke out a higher bid just prior to the end of the transfer window. Their plan, with Yuanker Traynor playing his part with private briefings of his Level 5 lickspittles, came to nought. This will come as a surprise to the Dim Sum Loyal  who believe a move will be made prior to the close of the Chinese window at the end of this month. They are dumplings caught in a bubble of spin.
My pursuit of Regan has been relentless. I had his measure when he was the Chief Executive of Yorkshire County Cricket Club (YCCC) and ran up an unprecedented loss. This guy literally could not organise a piss up in his employer's brewery (Coors). When Regan went off-piste to India with a view to offsetting his record losses by introducing 20/20 cricket, his feet did not touch the ground when the Coup D'Etat was uncovered. He was the 'Guy Fawkes' of the YCCC who plotted to blow up test cricket.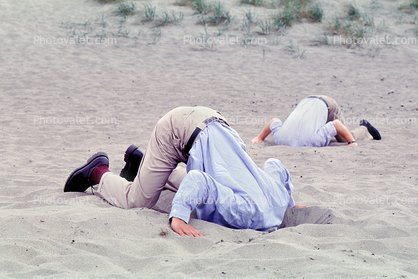 Regan spent just north of seven and a half years fighting fires, many of which were started by himself. His first controversy was a decision by Dougie McDonald to rescind  a penalty award to Celtic. McDonald had capitulated to the vehemence of the Dundee United protests. The one-eyed bigot that was referees supervisor, Hugh Dallas, concocted a story which alleged that the assistant running the line cried 'Dougie Dougie' into his radio mike to alert McDonald to his mistake. It was a blatant lie. The assistant refused to confirm Dallas' lie and immediately resigned.
Dallas was exposed as one of six SFA individuals who forwarded a cartoon depicting The Pope as a paedophile on the SFA intranet. All six were sacked. The Scottish referees, whom had made a slew of 'honest mistakes' to the detriment of Celtic, decided to go on strike. Dallas offered to head off the industrial action if he were to be reinstated. Regan told Dallas where to get off.
The appointment and subsequent dismissal/resignation of Wotte, Levein, Stark, Strachan and Mclair passed without incident. Darryl Broadfoot, who had 'kept goal' as Communications Director since October 2009, kept a tight rein on the narrative. However Broadfoot was caught with his pants down, and horror of horror was wearing a pair of Michelle's soiled panties, when Malky Mackay was appointed as the third performance director in five years. One wonders what part of calling one's employer 'A slanty-eyed slope' escaped the SFA's notice? Regan defended his decision by asserting that Mackay had engaged in Diversity Training. The sense of cognitive dissonance was palpable in a man who regularly dismissed individuals as 'homos.'
The fact that Scotland have not qualified for a major tournament under Regan's watch should not be underestimated. His failure to seduce O'Neil should not be overlooked. However my antipathy was piqued by his engagement in a joint enterprise with a corrupt cabal of football governance executives to exonerate a club from cheating on an industrial scale and to subvert a commission which concluded that Rangers' executives had not acted dishonestly. Fifty-five players received EBT. Many of these player had side-letters. When Mike McGill responded to HMRC that there were no side-letters he was lying. When Rangers were awarded a licence to play in Europe in 2011, Alastair Johnston, Ali Russell and Andrew Dickson were all lying about an overdue social tax.
Rod Petrie chaired the committee which awarded the 2011 UEFA licence. Andrew Dickson was a leading light in this committee. There can be little doubt that Dickson and Campbell Ogilvie influenced Petrie's committee to give the bent application a green light. One awaits McGlennan's findings with a sense of heightened anticipation.
Regan's frantic attempts to shoehorn Charles Green's basket case of assets into the SPL and SFL first division failed spectacularly and exposed him as someone who would sacrifice the SFA rules and sporting integrity at the altar of commercial expediency. In the first two drafts of the Five Way agreement, 15 titles, including five Championships, were identified as unsound. Regan and his corrupt cabal attempted to pass off a new company as Rangers PLC. They were prepared to confer all but 15 of the titles that had been won by the former club/company.
In the final analysis all titles were conferred and a new metaphysical construct of an ethereal club was created. Sevco Scotland would be the operators of this immortal entity. It was a clusterfuck of a carve-up. I exposed every last grubby detail of it.
Was I instrumental in Regan's departure? That's for others to decide. According to one of my most trusted sources – with six decades in the media behind him –  I informed the cognoscenti of his many failures with the press eventually falling into line.
No-one should ever underestimate the power and reach of this site. My contributors and I are at the vanguard of the narrative. Regan might not be as odious as Lord McAlpine – who interred a young boy in a coffin in a shallow grave to bend the boy to his evil will – but his slipperiness of shoulders when not fronting up the horse-trading with Green is indicative of his cunning.
Steven Thompson; former Scotland assistant coach Peter Houston and BBC Scotland  football reporter Chris McLaughlin analysed Regan's departure on BBC Sportsound. The latter contends that Regan was pushed. They then looked at a short list of potential replacements.
Hibs chief executive Leeann Dempster, a Hun of twenty years standing, would be well-received by the blue horde at Hampden and play well with the gender inclusive agendas at UEFA and FIFA
Neil Doncaster was also considered for the position. I suggest they keep their powder dry. Doncaster's Monster Myth (refer to CQN) needs razing to the ground. I won't rest until I burn this corrupt bastard's house down.