One wonders how much silver is contained in Rangers Lite's only trophy viz The Petrofac Training Cup.
I think it's fair to assume that it would not be a makeweight at the Pawnbrokers of Close Leasing Limited.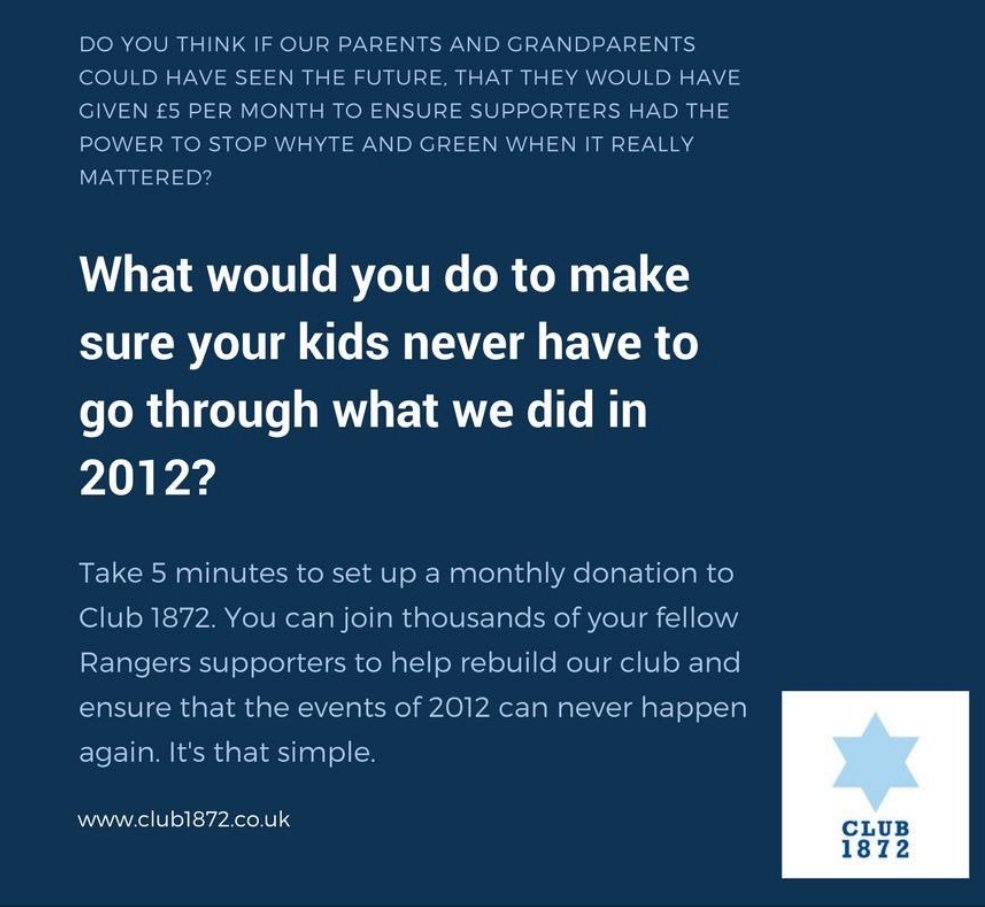 Close Leasing PLC was incorporated on 20 September 2007. In its companies house listing the following is instructive:
Nature of business 
64999 – Financial intermediation not elsewhere classified
Is it just me or is there something extraordinary about this company that carries the Close Brothers name but does not do business in the square mile? It's Asset Finance Division has its Scottish office in another well known financial hub viz
2nd Floor, Orbital House, 3 Redwood Crescent, East Kilbride, Glasgow, G74 5PR
Having read and re-read the terms and conditions in which Albion Road Car Park and Edmiston House have been pledged, one might be excused for thinking that The Cold Shoulder is already in place. Close will flip both assets if the rogue board engage in a discussion about administration.
How many season tickets have been pledged? There is nothing else of tangible value. Intangible assets, such as players, are difficult to monetise as they can only be sold at certain times per year.
A cynic might suggest that the inflated and entirely fictitious value of Morelos did not entice several well-heeled RRM to part with their hard-earned. The rogue board had no other recourse than to visit the pawn shop.
Of course there is one source of income just under the radar. It could net a cool £1,000,000. Just £5 – £18.72 per month soon adds up.
Has the corporate rapscallion that is Dave King used James Blair's Club 1872 as an additional pledge?
Season tickets or Club 1872. Devil or deep blue sea. Close Asset Finance don't do overdrafts. They don't provide money to give a vote of confidence to boards. They provide money on pledged assets.
You are being had Gullibillies. Stewart Robertson is lying through his back teeth. It might be more prudent sending one's hard-earned to an escrow account to buy Murphy and Cummings because as things stand their tenure at Ibrox will be inordinately short.
Think of your kids Gullibillies. Cash for kids. Try not to think about Dave in his mansion in Johannesburg and his daughter holding 75% of MMI ordinary shares.
Dig deep!