They asked me how I knew
My true love was blue
I of course replied, something here inside
Cannot be denied
They said some day you'll find
All who love are blind
When your heart's on fire, you must realize
Smoke gets in your eyes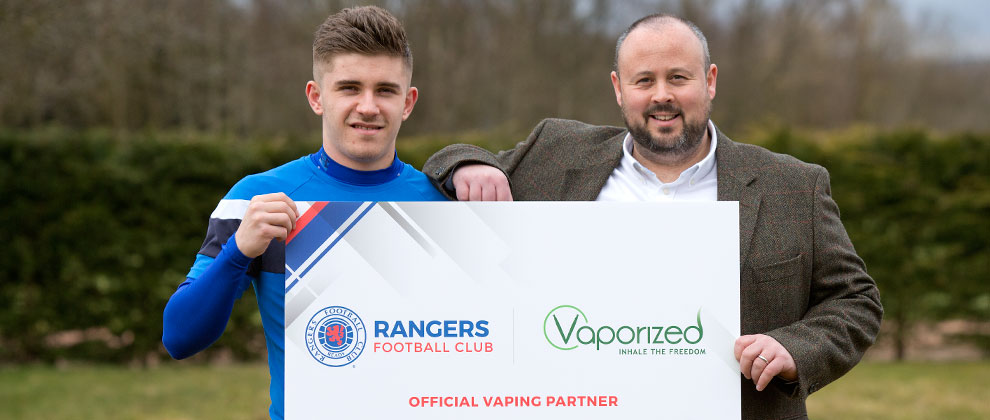 There are times when I sit down to write the script of the Sevco Burlesque when I have to take pause to repair my sides as my laughter is threatening a breach. The jokes are flying as thick as the fumes from the G51 nicotine dispenser of choice. If Donald Findlay has cause to visit the directors' box at Ibrox – which would most probably occur in the early rounds of the Scottish Cup where the lightweight clubs are lined up to provide a smooth Lite path to the Semi-Finals – he might opine that a new Pope had been elected. Unless otherwise informed Rangers are being liquidated. Is the ethereal entity, The Companies Act anomaly, being vaporised? Is this a King device to obscure the paucity on the park via plumes of smoke? Or is it a feel good squirrel for the Gullibillies to distract their attention from the real action that came down the pike on Good Friday?
Statement O'Clock  produced two doozies, viz unaudited interim accounts and a formal announcement of the steps being taken to make an offer of 20p per share to non concert-party stakeholders. Let's deal with the interim accounts/board-massaged -figures first. Prior to doing so I should point out that unlike Dave King who lies about his accountancy credentials,  I read both Accountancy and Economics at degree level. I specialised in Quantitative Methods and Computer Science. I have no need to turn to a third-party and interpolate his findings, as is the case with the patron saint of plagiarism.
In the audited accounts to 30 June 2017 the RIFC debt was £15.9m which did not include £500,000 in lease finance.
The key paragraph from the interim accounts is the following:
"At the period end (31 December 2017), a total of £17.7m of investor loans have been provided interest-free to the Group. The amortisation of the loans using the effective interest rate method resulted in other non- operating charges amounting to £0.8m. Subsequent to the period end, new short-term external funding has been secured providing the Club with greater financial flexibility."
Evidently in the six month period from 30 June 2017 to 31 December 2017 £1.8m in additional loan debt was required to keep the lights on. The source of this quantum can be found at Companies House, viz:
When one adds the £17.7m to Close Asset Finance quantum of circa £2.8m and the £500,000 lease finance agreement, the grand total of the debt is £21m. One should also add the amortised costs which on zero per cent interest loans are the costs of registration. At £800,000 an element of interest is suspected but as these accounts have not been subject to the scrutiny of an auditor, one has no way of determining this as a fact. However in any document signed off by arch criminal Dave King it pays to expect the worst case scenario. In the currency of UEFA, Rangers Lite have debts of 24,785,292 Euros. Losses to 30 June 2015, 2016, 2017 total just shy of £17m which in 2016 & 2017 exceeded UEFA's 5,000,000 Euros ceiling.  Who in their right minds would invest in this company?
Which takes one to King's second statement. The Summary of The Offer is instructive:
Under the Offer, further terms of which are set out in Appendix I of this announcement and which will be set out in full in the Offer Document, RIFC Shareholders will receive 20.0 pence in cash for each RIFC Share.
The Offer will extend to all RIFC Shares, which are not held by members of the Concert Party and any further RIFC shares, which are issued or unconditionally allotted whilst the Offer remains open for acceptance.
RIFC Shares will be acquired fully paid and free from all liens, charges, equitable interests, encumbrances, rights of pre-emption and other third-party rights or interests together with all rights attaching thereto, including without limitation the right to receive all dividends and other distributions (if any) announced, declared, made or paid thereafter.
Laird reserves the right to reduce the Offer consideration by the amount of any dividend (or other distribution) which is paid or becomes payable by RIFC to the holders of RIFC Shares.
The Offer is conditional only upon Laird having received acceptances in respect of shares which, together with shares acquired or agreed to be acquired before or during the Offer, will result in Laird and any person acting in concert with it holding shares carrying more than 50 per cent of the voting rights then normally exercisable at a general meeting of RIFC. 
I have highlighted one paragraph in bold red typeface. Prior to looking at the ramifications of this paragraph a breakdown of share ownership and a notable restriction should be considered:
Shareholder No of Ordinary Shares held % of issued share capital
New Oasis Asset Limited 11,869,505 14.57%
Club 1872 Shares CIC 8,732,254 10.71%
George Alexander Taylor 7,575,000 9.30%
Alexander Easdale 5,256,110 6.45%
Douglas Park 5,000,000 6.14%
Julian Wolhardt 3,632,500 4.45%
River and Mercantile Asset Management LLP 3,523,059 4.32%
George Letham 3,299,515 4.05%
Currently 8,500,000 of the Company's Ordinary Shares (c. 10.4%) are subject to restrictions affecting the right to vote the affected shares, the right to receive payments or distributions in respect of the affected shares and the right to transfer the affected shares. 
The latter restriction cannot prohibit the acceptance of King's offer at 20p per share. Given that these stakeholders have been stripped of their rights to vote and receive dividends, they will bite King's hand off.
King's concert party currently holds 27,674,020 ordinary shares. James Blair's Club 1872 CIC is not constituted to trade in shares and has no provision to sell its holding of 8,732,254 shares.
If one subtracts the combined concert party/CIC holding from the 81,478,201 of the issued share capital, the actual amount of the shares in play are:
45,071,927 which if sold at 20p would cost King £9,014,385.
I anticipate that the response from these stakeholders will be overwhelming. I have exclusively revealed that the Easdale brothers will sell their holding. Twenty pence is a significant return on shares that I valued at 1p-5p. There is also the dilution of share values to consider. Who would not sell their holding? Only those stupid enough to invest in King. The con man has previous in shafting investors. If proof be required one can find the facts and figures in my archive.
As to how the inveterate criminal will finance his offer, he provides the following information:
"It is estimated that full acceptance of the Offer by RIFC Shareholders will result in a maximum cash consideration payable by Laird of £10,746,836. The cash consideration payable under the Offer will be funded using the receipt of dividends to be declared on 4 April 2018 totaling Rand 217,904,049. This amount would convert to £13,074,842.90 at the exchange rates prevailing on the date of this announcement. The dividends will be ring fenced for the purposes of the Offer."
Not quite Mr. King but the truth is a foreign field in a foreign land to the most glib of Limpopo liars. At this juncture the equity of MicroMega Holdings Group Pte Ltd should be considered:

Share A 1 114,211,000 (float of 20,489,320) 17.9% – Dave King
Other Shareholders Type B:
Friedshelf 1382 (Pty) Ltd. 72,634,683 63.2% – Tracey Wardle Hamill ( King's Daughter)
Greg Morris Family Trust 12,000,800 10.4%
Enigma Investment Holdings Ltd. 3,663,841 3.19%
Seratrix (Pty) Ltd. 3,375,200 2.94%
Heerden Leon Christo Van 1,553,682 1.35%
MICROMEGA FINANCIAL SERVICES PTY LTD 704,026 0.61%
Ross Charles Lewin 641,342 0.56%
Droneworx Pty Ltd. 573,169 0.50%
Christiaan Rudolf Oosthuizen 424,081 0.37%
Russell Bryan Dick 343,254 0.30%
Friedshelf has had an interesting history. At one point it drove a horse and coaches through concert party regulations to boost King's daughter's holding to 75%. Dave King as always was behind this illegal transaction. When King's co-defendant on racketeering charges – Greg Morris – was challenged by shareholders on this breach he was at a loss to explain the source and methods of 'the anonymous benefactor.'
However as he and King were particularly adept at falsifying quarterly returns few shareholders bailed out on them. Even when fined for Insider Trading their shareholders held firm.
King's preference A shares and his daughter's B holding are about to receive a dividend windfall on April 4th. Is there a causal link to some stellar performance by the group? If one were to read one of former chairman King's reports there would be cause for optimism, however the prosaic facts as reported in the Wall Street Journal is that year on year sales are down by 13.67%.
Finally I revert to King's threat to deduct any dividends from the 20p offer. If this were permitted King could offer a dividend of 10p and make an offer of 10p per share. Corporate investors might baulk at the 10p offer price while grasping the unexpected dividend with both hands. For circa £4.5m (assuming Blair's CIC toed the party line) King could undermine demand and creep under the 50% threshold.
One should anticipate James Traynor briefing his SMSM lickspittles that at 20p the equity is undervalued. If this does not work will King step up with a RIFC dividend? When it comes to King anything is possible.
I wish all my readers a peaceful and restful Easter. I on the other hand, for scant reward, produced this well-researched article. One can but hope that it's of some value. There is no smoke in my eyes.