King would have us believe that his rights issue will yield £6m for Bottle & Macca. However as Paul Murray and Barry Scott are fully aware, King is lying through his back teeth. The following is instructive.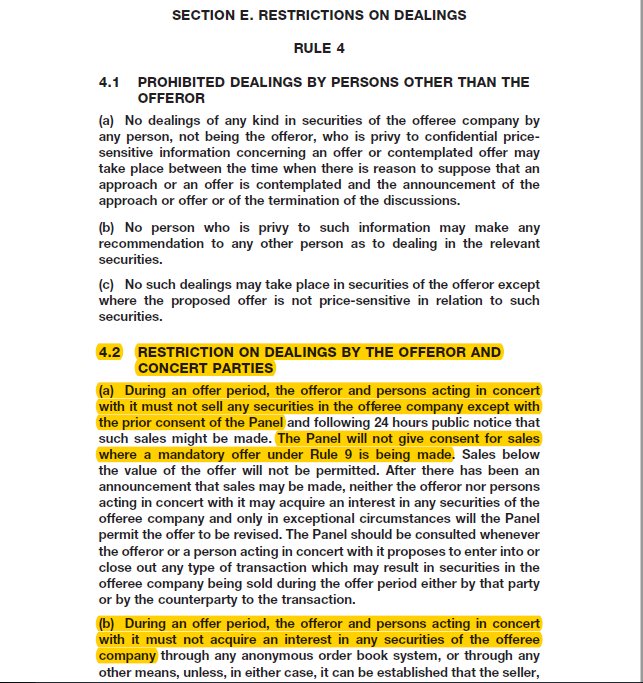 One wonders what part of:
During an offer period, the offeror and persons acting in concert with it must not sell any securities in the offeree company except with the prior consent of the Panel. The Panel will not give consent where a mandatory offer under Rule 9 is being made.
does King not understand. His invited guests today were easily misled. Murray warned against King's recklessness.
As for Gerrard, how does it feel to be sold a pup?